Women and Philanthropy ~ Giving Together
Women and Philanthropy
Submitted By 

Patti Callahan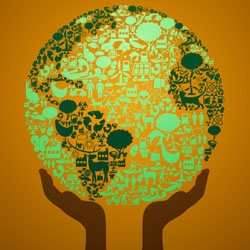 My life as an individual female donor has pretty much evolved along the lines of women philanthropists in my generation. Back in high school, I aggressively sold class rings to raise money for the prom. When I graduated from Wells College, I agreed to be a class agent for the Annual Fund because I recognized the value of the education I received and wanted to give back. As a stay-at-home mom I was the volunteer room mother who was determined to make sure my son's 2nd grade class would win the prize for selling the most magazines for Most Holy Rosary School, because we would not be able to pay the teachers without our fundraising efforts. Before I wrote a donation check, I would discuss it with my husband to convince him of the cause before invading the family budget.
Over the years as my world expanded beyond my kids and my church, I began to join with other women in various capacities to raise funds for causes I care about. We ran special events and wondered how we could make the world a better place. Alongside these like-minded friends, I discovered, much like women everywhere, that our potential for influencing decisions is greatest when we band together. We can achieve greater outcomes, outcomes which truly make a difference, by pooling our resources, including our charitable dollars.   
These days, women control a growing proportion of wealth, including a majority of the wealth transfer through inheritance we in the not-for-profit advancement field have been talking about for decades.  That wealth, combined with the collaborative nature of women, bodes well for organizations like the Women's Fund of Central New York. 
The Women's Fund and similar collaborative efforts bring women together to improve the quality of life and opportunities for women and girls. As we work in partnership to raise funds that will address critical needs in our own community, we stand on the shoulders of women who came before us. We flex our collective muscles and give from our hearts to address pressing problems with sustainable solutions. As more women recognize and act upon the power and influence of their philanthropic efforts, the world will surely become a better place to raise our daughters and granddaughters!
Our Vision
The Women's Fund of Central New York seeks to improve the lives of women and girls, serve as a voice and advocate for women and girls, educate women about philanthropy, and engage women in creating change through collective and targeted giving.
Our Mission
The Women's Fund of Central New York supports, empowers and recognizes the advancement and full participation of women and girls in Central New York through an endowment fund, grants and initiatives.
Making an Impact.
View our 2020 grant recipients.